York County Chiropractor for Revitalized Health
At Restored Life Wellness Center, York County chiropractor, Dr. Diane Schwab wants to help her patients be as healthy as possible and enjoy their life as much as they can! Dr. Schwab has experience treating patients of every age, from newborns to the elderly and all ages in between. Though she has special training in pregnancy and pediatrics, this veteran loves helping everyone in her diverse patient community, including the local military community.
Compassionate Care
Whatever your age or your needs, Dr. Schwab wants to help you feel better so you can live a vibrant life. Displaying empathy toward her patients, she will take the time to listen to your needs and provide natural, compassionate care to restore you to wellness. She has a passion to see every patient feel their personal best and experience optimal lifelong health!
A Holistic Approach for the Whole Family
Dr. Schwab believes that though medicine has its place, it's always preferable to start with a back-to-basics approach. That's why she offers holistic care at Restored Life Wellness Center that is safe, natural and gentle! Dr. Schwab provides
Weight Loss and Nutrition Counseling
And because she knows you're busy, Dr. Schwab offers convenient hours and two locations that are easy to find. Revitalize your health, naturally! Contact the office today and take that first step toward wellness.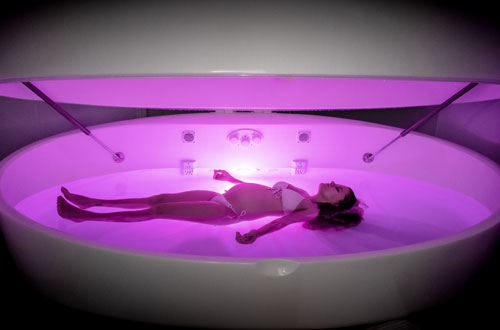 Salt Water Float Tank
Solutions 4 Wellness Products
Dr. Diane Schwab York County Chiropractor Phone: (757) 867-1046