Reviews for Restored Life Wellness Center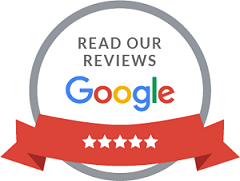 Thank You Dr. Schwab!
Dr. Schwab is the first chiropractor I have ever been treated by. I was always a little skeptical, as well as nervous, about getting chiropractic care, but I'm so glad I finally did! Dr. Schwab is very patient with me, listens to my concerns, and helps me understand each adjustment that she does. My health has greatly improved, and the almost daily chronic headaches I had before treatment are completely gone. Her prices are very reasonable, but even if they weren't, it would be money well spent on improving your health! Thank you Dr. Schwab!
~Amelia A.


Thanks to Dr. Schwab my son is able to play his senior year of football!

He had been suffering with low back and leg pain for over a year. He was seen by an orthopedic doctor and had a cortisone shot over a year ago with very little relief. He was not able to play the last two games of his junior year of football because of the pain in his back and left leg. He was seen by CHKD for more treatment with no relief. He made it through his junior year of baseball with pain, but was manageable. The beginning of his senior year football the pain began again. As a captain, and the starting center, he struggled through the first two games, and was no longer able to play defense, which he loves.
He began seeing Dr. Schwab and he had pain relief after one adjustment. He has been seeing her once a week and has been able to go back to playing offense and defense and is able to walk after the games! I truly believe that it had not been for Dr. Schwab that he would not have been able to play his senior year of varsity football.
We thank you so much Dr. Schwab!!
~ Sherry M.

Restored Life Wellness Center, PLLC | (757) 867-1046